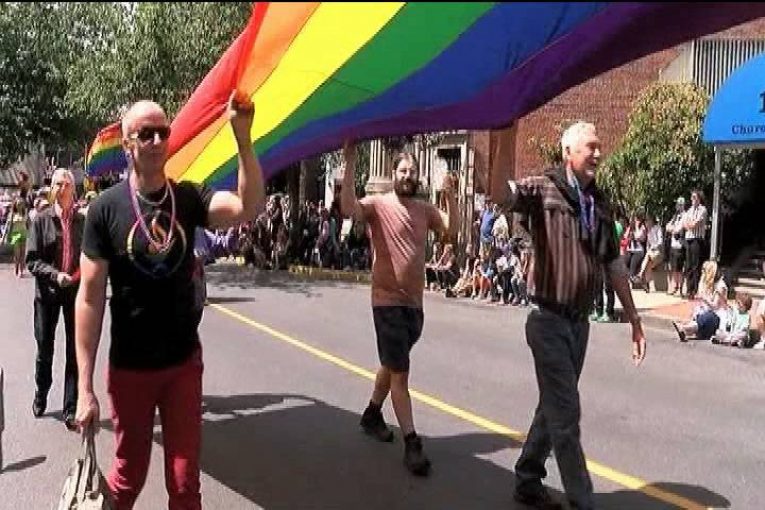 The shocking news of the mass shooting at a gay Orlando, Florida, nightclub on June 12 garnered widespread media coverage and prompted vigils to be held around the world, including those in Vancouver and New Westminster.
Meanwhile, there was some other unrelated local LGBT news this past weekend on a positive note.
Nanaimo made history by holding its first Pride parade on June 12, which brought out thousands of people to watch. Nanaimo mayor Bill McKay participated in the parade as well.
The city also honoured the victims of the Orlando shooting, as the Pride flag flew at half-mast at Nanaimo City Hall.
In other local news, Surrey will be holding its inaugural Pride parade as well, according to Daily Xtra. The parade was approved by the city on June 10.
Although Surrey has held Pride festivities for the past 17 years, this year will be the first time a parade will be held.
Read More Here: http://www.straight.com/life/716696/nanaimo-and-surrey-make-lgbt-history-first-pride-parades#DVP