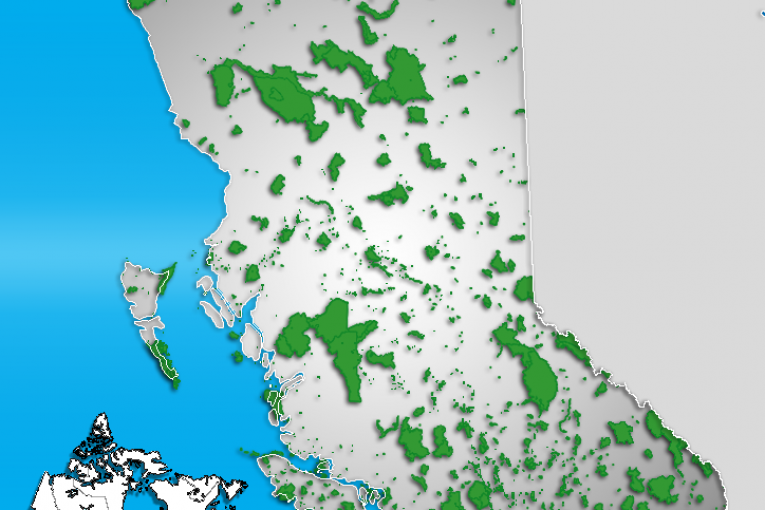 Bring the family. Watch for wildlife. Dip the paddle. Seek out northern treasures.
In spring, British Columbians face some tough choices. There's still plenty of skiing and snowboarding to be done, but it's also time to hit the hiking trails, put the boat in the water and break out the camping gear.
Camping? In spring? You bet.
The weather's agreeable and the parks aren't yet crowded. The only real quandary is choosing where to go. Canada's westernmost province boasts more than 1,000 provincial parks and protected areas. All those public beaches, meadows and mountains, along with hundreds of city, regional and national parks, form the most extensive park system in the country.
And here's the thing: Every one of those parks has been set aside for a reason. From rare eco-systems and endangered wildlife habitats to unique geography and priceless First Nations heritage, B.C.'s parks are all havens for something precious.
Whether you're planning a day out with the kids, a photo safari or the expedition of a lifetime, here's a short list of parks that will reward a visit right now:For good weather and plenty of kid-friendly activities, head to Vancouver Island. Just 90 minutes by ferry from Metro Vancouver, North America's biggest Pacific Island is a wonderland of lush forests, ocean shores, seaside towns and adventure-ready parks. A great choice for families is Englishman River Falls Provincial Park near Parksville, where a stroll through silent forests of Douglas fir, cedar, hemlock and maple ends at two thundering waterfalls.
Read More Here: http://www.vancouversun.com/travel/explore+some+greatest+parks/11925197/story.html#DVP