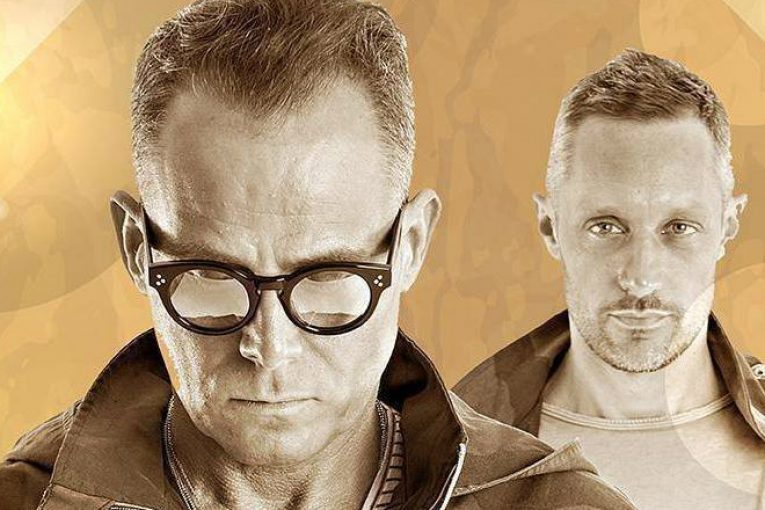 Photo Credit To thecubeguys.com
The Cube Guys of Sleeping Giant Music headlines SNOWBALL 25 on Saturday, January 28th
Whistler Pride's final night of celebration, Snowball25 – where the festival pulls out all the stops: mega sound, incredible visuals, stunning go-gos in a massive space, tricked out and teched to impress! Headlined by international hit-maker from Italy, THE CUBE GUYS of Sleeping Giant Music. The Cube Guys have recently broke the World's Top 10 House Producers on BeatStats and continues to climb the charts.
Snowball25 – THE CUBE GUYS (Italy)

@ Whistler Conference Centre 

Jan 28 @ 10:00 pm – Jan 29 @ 4:00 am
THE CUBE GUYS is a club undertaking that was born in 2005 between two of the most prominent producers in Italy: Roberto Intrallazzi and Luca Provera. Although their backgrounds and professional training differs, their common desire to release new productions and contribute to the international club scene is equivalent. Together, they combine their previous experiences and endeavors to launch a fresh and innovative musical journey
SoundCloud https://soundcloud.com/thecubeguys
The Cube Guys sound has traveled all around the globe with recognition from Mark Knight, Pete Tong, Bob Sinclar, Roger Sanchez, Chus & Ceballos, Prok & Fitch, Mike Vale, David Penn, Atfc, Ralph Falcon, Oscar G, Erick Morillo, DJ Boris, David Morales, Hector Romero, and many other big names.
The Cube Guys' have managed to chart every single on of their releases and have been selected and licensed by the most important international record companies. Day after day they receive requests to have their special 'touch' on new productions and these requests are constantly multiplying.
1 mixer… and 4 hands… playing Back 2 Back!
The Cube Guys know how to make the dance-floor go wild spawning miraculous moments. Continually striving to bring an animated, floor shaking, and diversified attitude to their productions and performances, The Cube Guys draw inspiration from cutting-edge nuances in technology and the international clubbing community.
Combining house with tech elements and Vocal contributions, The Cube guys steadily persevere to emerge and mature on an international level. Taking part in some of the most eminent and influential parties and clubs globally, The Cube Guys have managed to disassociate themselves from the masses.