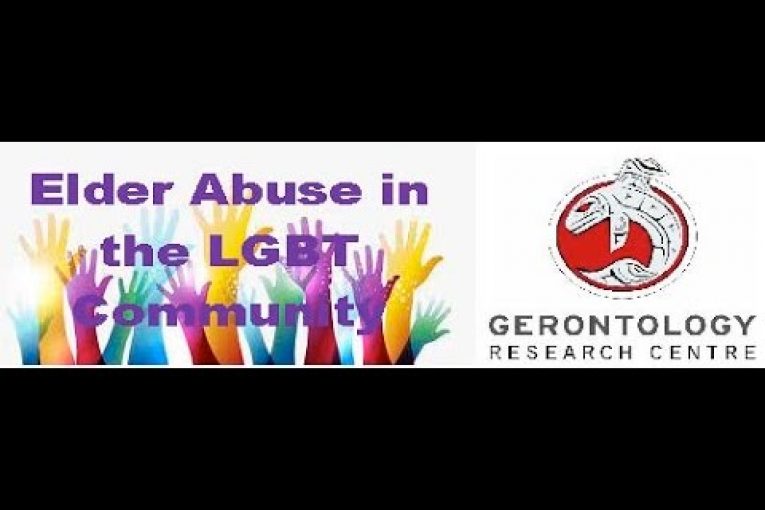 Photo Credit To Simon Fraser University
Please save the date for the following Symposium, invite all your friends and colleagues, and circulate this email widely.
Elder Abuse in the LGBTQA Community
Monday, November 14 from 3:00-5:30pm
Roundhouse Community Arts and Recreation Centre
181 Roundhouse Mews www.roundhouse.ca 604 713 1800
Please register at the Roundhouse FREE
Although LGBTQ (lesbian, gay, bisexual, transgender, queer) individuals are at much greater risk for elder abuse than their heterosexual counterparts, little is said or known about this issue as it affects the queer community.
Join us for a screening and discussion of three short digital videos and a series of posters and fact sheets made in an intergenerational arts project funded by the BC Council to Reduce Elder Abuse. These are the first materials on the topic made in Canada and over the past year, they have been shown in all five health regions of British Columbia.
The panel includes:
Professor Emerita Gloria Gutman from Simon Fraser University's Department of Gerontology (an acknowledged world expert on elder abuse)
Professor Jen Marchbank and Dr. Claire Robson (from Simon Fraser University's Gender, Sexuality, and Women's Studies Department) and the youth and elder artists who worked on the project, drawn from Quirk-e (the Queer Imaging & Riting Kollective for Elders ) and Youth for a Change – a group of youth activists based in Surrey.
This presentation and discussion will be of interest to those who wish to know more about the intersection of social justice, activism, and the arts, those working with seniors, health care professionals, and interested members of the general public.
Our panel discussion will respond to questions about the process of art making, the videos and posters produced, the issue of elder abuse, and the ways in which it can and has impacted the LGBTQ community.
All are welcome. Light refreshments will be served.