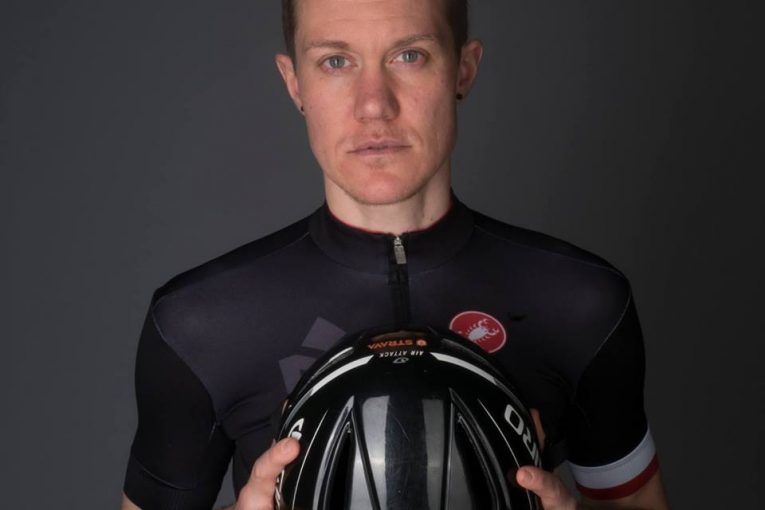 Photo Credit To Chris Mosier: Facebook
"I remember the man I would grow up to be at the age of 12"
With so many out LGBQ Olympians (T is not included because as far as we know there are no transgender Olympians at this time), for Chris Mosier visibility is a powerful tool for social change. If you can see it, you can be it. Out role models are important so other athletes can be authentic and reach the highest levels.
Chris will host a workshop on safety and inclusion in sports. He will be speaking at Thompson Rivers University in Kamloops, BC on February 21 and 22. A workshop takes place on February 21 at the Henry Grube Centre followed by a speaking engagement on February 22.
"What has really motivated me is thinking about the person I wish I had when I was younger", "my greatest achievement will probably be nothing I did, but when there is a transgender Olympian, I'll be as proud as I've ever been" says Chris.
Seeing the opportunity to use his status as an athlete, and be a role model effecting change for other athletes is a driving force for Chris. "We need to accept our young people as they know themselves to be" he says.
As an out trans athlete, Chris Mosier was able to compete in a world championship race on behalf of Team USA. He has been an out trans athlete since 2010, at that time he did not see any athletes competing who were like him, and competing at a high level. "I want people to know it is possible to maintain an identity as an athlete and transition" says Chris.
Chris also speaks of his friend Jessica Platt, a professional woman's hockey player who came out as transgender last month and how tremendous that is. The Canadian Women's Hockey League has been supportive of Jessica. In 2016 Harrison Browne came out as a man while playing in the CWHL and retired to complete his transition.
Chris started a website called Transathlete.com in 2013 so he could track the policies at various levels of play. His reason for starting the website was to make it easier for trans athletes who come after him. Sport is not a safe place for trans athletes, there are a lot of barriers to inclusion in sport including sports organizations and high schools that are not accepting.
It is difficult to be the first person out in any league or any sport, there are many transgender athletes but not many are out and especially in high level sport. Being out is not always possible, it depends on the geographic area one lives, it might be difficult and have consequences. There might be push back from the community and not all athletes can come out. What is needed is more safe spaces for those who do choose to come out and will find the path a bit easier than those who came before.
Event and ticket info:
https://www.eventbrite.ca/e/coaching-so-athletes-thrive-with-chris-mosier-tickets-42128808400
https://www.eventbrite.ca/e/inclusive-education-the-power-of-diversity-tickets-42654089530
The Importance of Having Out LGBTQ Olympians: Video