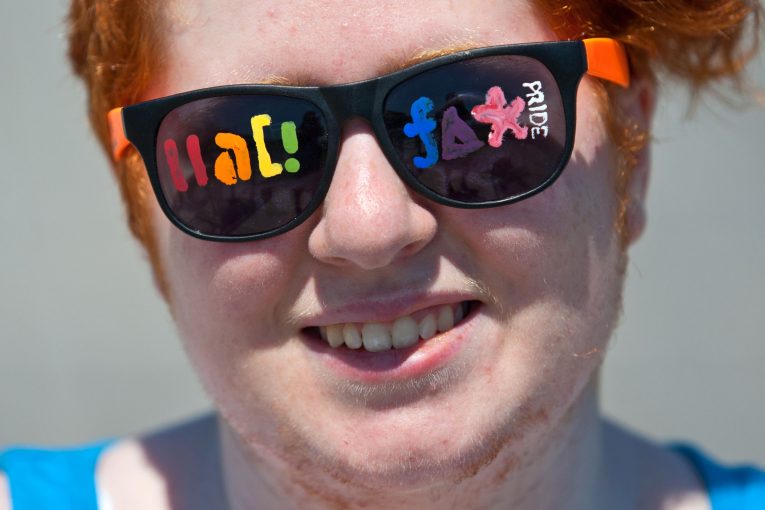 Photo Credit To Jeff Harper/Metro
Three Halifax residents weigh in on what Pride means to them, and issues facing them.
Young LGBTQ people in Halifax say more needs to be done around transphobia, stereotyping, and inclusion – but right now the power of celebration is up front.
The 29th annual Halifax Pride kicks off Thursday and runs until July 24 with dozens of events celebrating gay, lesbian, trans, bi-sexual, and all queer or gender non-conforming folks with dances, panel discussions, a block party, and the annual Pride Parade.
"Pride means a lot to me. It's not just being able to tell someone you're gay and not get beat up. I'm from Cuba, coming out there is very challenging – you just don't come out," Marcos Mena Cruz, 17, said in an interview Wednesday atop Citadel Hill with other young people participating in Pride.
"But here, the fact that you can just walk down the street wearing a Halifax Pride shirt, that is a strong movement. It's powerful to think about it that way."
Al Cusack, 20, hails from the Annapolis Valley and said last year they were moved to tears dancing in the parade with the Youth Project (a non-profit supporting LGBTQ young people) to see the huge crowd cheering them on – which doesn't happen any other time of year.
There are still issues to focus on, including the right to use gender-neutral washrooms or dealing with transphobia when heading into a job interview, Cusack said, but seeing those cheers for kids simply dancing in the street is a "beautiful thing."
"The celebration is so important for giving us energy to go forward with the fights that still need to be fought," Cusack said.
"We can fight, but we don't have to fight right now."
Read More Here: http://www.metronews.ca/news/halifax/2016/07/13/young-lgbtq-people-talk-halifax-pride-power-of-celebration.html#DVP