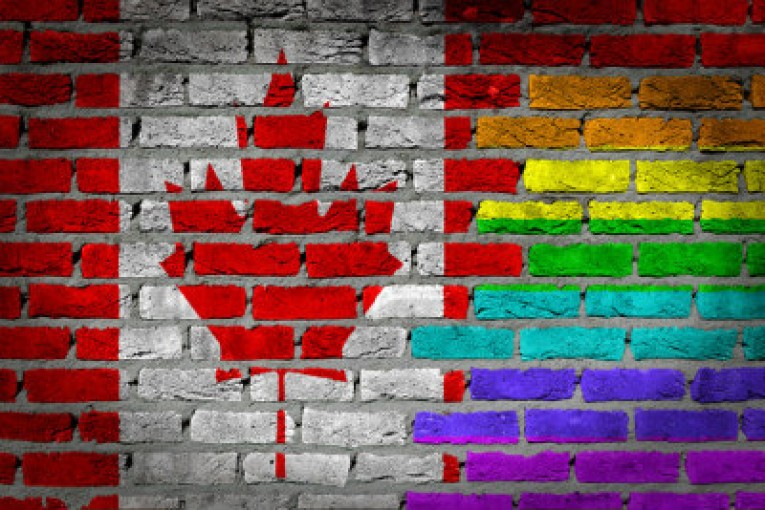 No Flag, Pride pushed up to June 28th
Surrey
Surrey Pride has asked for help to encourage Surrey City Hall to fly the Pride flag.
Some may argue that Surrey City Hall is homophobic, some will deny it no matter what. This is the ongoing saga of Surrey City Hall struggling to come to terms with recognizing it's LGBTQ+ citizens in a meaningful way.  Surrey is the 12th largest city in Canada with a population of over 500,000.
This year the Pride flag will not fly at Surrey City Hall, it has never flown at Surrey City Hall. Last year the excuse was they didn't have to vote on it because there are only three flag poles, and they are spoken for by the Canadian, Provincial and City of Surrey flags.  Surrey City Hall is not fooling anyone, to many  LGBTQ+ persons and their allies this is homophobic.
The video of the council meeting is revealing. There is no will as shown in a video posted on Facebook by Surrey Pride from last years council meeting, when flying the pride flag was denied. You can see microphones were turned off and only two people spoke. There was no will.
Abbotsford
This week Abbotsford passed a resolution to fly the Pride Flag. Abbotsford city council voted on Monday June 15 to fly the Pride flag from July 13 to 20, during Fraser Valley Pride Celebration. The mayor did not vote.
Richard Peachey of Citizens for a Morally Strong Abbotsford is calling on people to email Abbotsford's mayor and councilors in protest of the decision to fly the Pride flag at City Hall next month as reported in The Georgia Straight. The Peachey's are arguing on religious grounds against both Abbotsford City Hall and The Georgia Straight.
The Peachy's are pushing back and Gerda Peachey even compared flying the pride flag to ISIS. Gerda's comparison of the Pride flag to the ISIS flag is absolutely ridiculous. If anyone thinks everything is perfect in the LGBTQ+ community you would be wrong. Gerda Peachey has lashed out at the Georgia Straight for telling it like it is.
Now back to Surrey, perhaps Surrey Council fears people like the Peachy's will fight Surrey City Hall.  Flying a flag in an atrium is nothing but a no.  Keeping LGBTQ+ folk and allies behind the walls, hidden and oppressed seems to be the best they can  do. Surrey Pride is asking for help by encouraging Surrey to fly the Pride Flag. Contact Surrey City Hall and make your voice heard.
North Vancouver
North Vancouver School District and the City of North Vancouver have joined together and agreed to support the diversity of the city by flying a Rainbow flag during Pride week, slated for July 27th – August 3rd, 2015.
–RAINBOW FLAG TO FLY IN NORTH VANCOUVER
Here is the motion passed by the City of North Vancouver. All Surrey has to do is change the names and pass it.
"While researching this article I got to read the minutes from that April 27th North Vancouver City Council meeting, and was left feeling a bit moved by its official wording"  says L. McIvor.
NOTICE OF MOTION:
WHEREAS the City of North Vancouver strives to be a welcoming, diverse, inclusive and safe community for all its citizens and:
WHEREAS intolerance of members of the LGBT2SIQQ community is still a pervasive aspect of society;
THEREFORE BE IT RESOLVED THAT the City of North Vancouver recognize May 17, 2015 as International Day Against Homophobia, Transphobia and Biphobia and further;
THAT the City of North Vancouver, in support of diversity and inclusion, raise the Rainbow Flag for the duration of Pride Week July 27 – August 3, 2015 in a show of support to the LGBT2SIQQ community;
AND THAT a copy of this resolution be forwarded to the Districts of North and West Vancouver, the Capilano University Board of Governors, as well as, the Board of Education in School District No's. 44 and 45 for their information and consideration.
CARRIED UNANIMOUSLY
The Corporation of the City of North Vancouver – Regular Council Minutes of April 27, 2015
North Vancouver Shines through with a unanimously passed motion. In Abbotsford the mayor did not vote and rhetoric is heating up, and in Surrey Homophobia reigns supreme.
Surrey Pride has asked for help to encourage-surrey-bc-city-hall-to-fly-the-pride-flag.